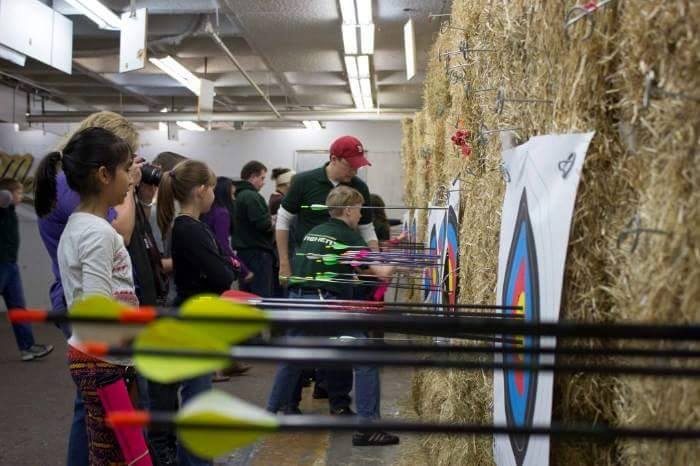 Archers Afield Monthly Tournament October 1st - 14 & Under - 5:00-6:00pm October 1st - 15 & Older - 6:00-7:00pm
No matter if you are a beginner or an expert, all are welcome at our Archers Afield Monthly Tournament!
Choose one from each category that best fits you:
Age:
Bow Style:
8 and under - 5 yards
Recurve No Stuff 9-14 - 10 yards
Recurve Stuff 15-17 - 15 yards
Compound No Stuff 18 and older - 20 yards
Compound Stuff Archers will shoot six ends of five arrows, scoring their best 3 arrows! Prizes will be awarded for the top 3 shooters in each class. For experts choose the "
OPEN
" category which is shot at 20 yards with no limitations. All arrows are scored for added difficulty. Call the shop and sign up today! The cost is $15 per person
Blind Draw Tournament October 14th - 6:00-8:00pm
Looking for more tournament practice? Look no further! This mini tournament format will prepare you for anything!
- Each archers will shoot a qualifying score - Teams will be assigned based on a blind drawing - Teams shoot a double elimination tournament bracket - Great practice for head-to-head matches - Champions will be displayed proudly in the Main Range $15 per person